Draft map so far of the Alapaha River Water Trail, made from the Spreadsheet.
Update 2015-04-16: See newer map.
This version of 7 April 2015 deletes Paradise PFA (moved to WRWT) and adds:
some hiking trails
some campsites
some points of interest including two wastewater treatment plants and a solar plant
A construction symbol for Naylor Park
Now there are too many layers (google map limit is 10 layers), so the next map will combine some layers.
Interactive Map
Follow this link.
Or use the embedded interactive map below.
Static Maps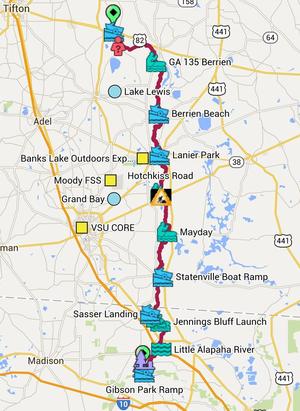 The static maps were made using google maps' own print feature, which does interesting things like move text labels around to not overlap, and omit some of them if necessary.
The first static map is the entire Water Trail. Click on it for a bigger version. Its Legend is below here.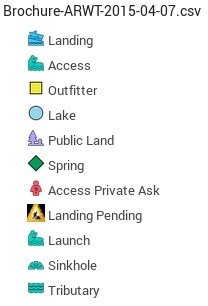 The next two static maps are for two pieces of the ARWT: Upstream and Downstream.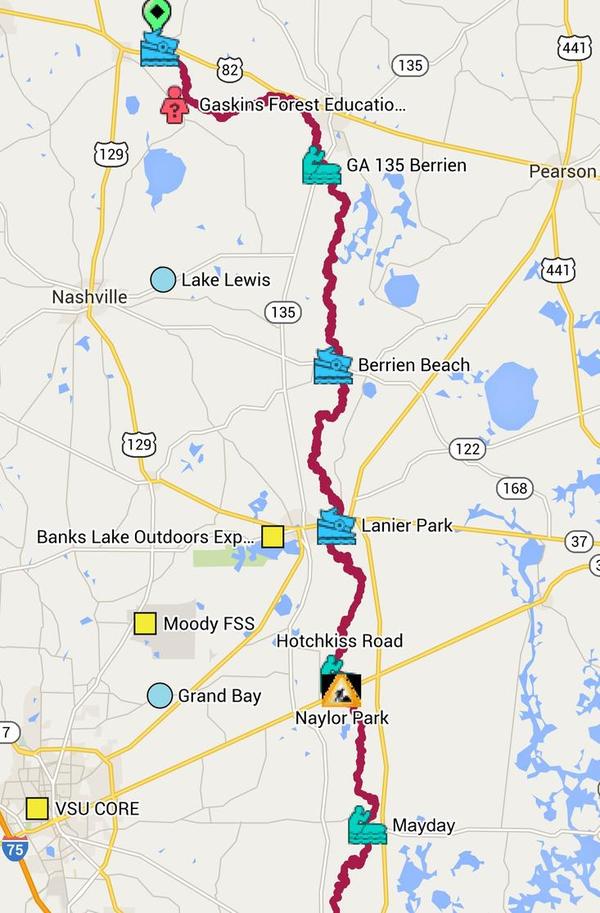 ARWT Upstream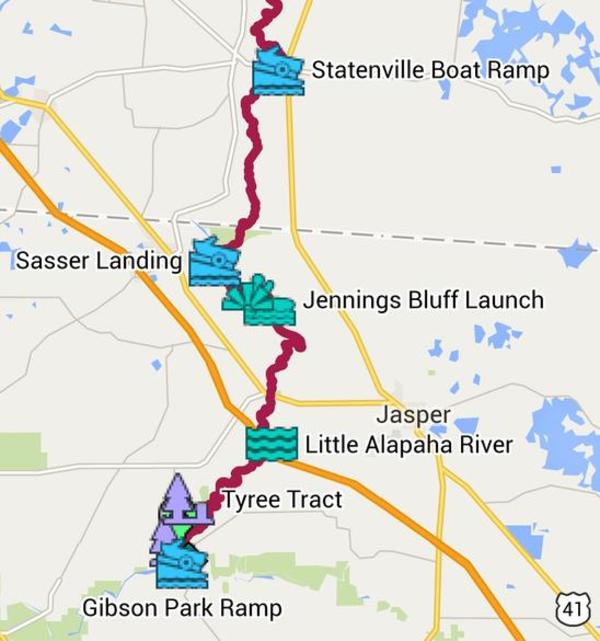 ARWT Downstream